Apple Music were looking to promote the 10th anniversary of Apple Music Festival, specifically targeting the student demographic.
The campaign involved hiding exclusive VIP tickets to the festival at secret locations across the UK on University campuses. Using a bespoke social media account, clues were Tweeted and the audience was invited to scout out the tickets. The whole process was live-streamed, garnering hundreds of thousands of views.
My role within the campaign, which was expertly conducted by Social Chain, was to design all the creative assets for the duration of the campaign and editorial design of campaign reports and proposals. This included the bespoke branding of the social media accounts, event tickets and social media posts. The campaign was a hit.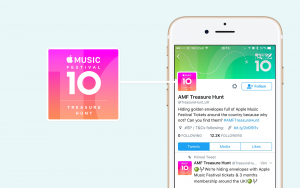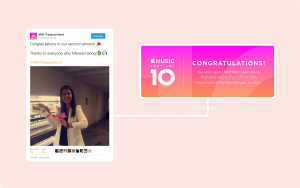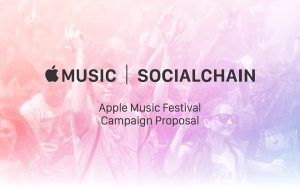 A campaign by 
Social Chain